Don't Suffer Any Longer…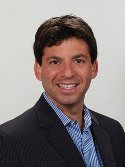 Chiropractic: The Natural Choice
When you're suffering from an obvious problem, all you want is to get rid of it, and fast. It's very easy to reach for some pills. Medications, however typically only provide a temporary benefit because they fail to address the underlying condition. Once the medication's effect wears out, the problem naturally comes back. Even more extreme is going under the knife which is often unnecessary and can lead to permanent damage.
We utilize the latest in chiropractic and functional medicine technologies and concepts to address the root causes and perpetuators of health problems to assist your body in its return to normal function without use of potentially dangerous medications or surgery.
Whether you have an interest in chiropractic or functional medicine services please take some time to explore my website. And be sure to visit our testimonial page to benefit from the experience of our patients who have found a solution to their health challenge.
Stop suffering and start feeling as good as you want. Chiropractic care has helped millions regain their vitality and return to active lifestyles. Call to set up an appointment today for yourself and a loved one.
Please contact me directly at jeff.soley@gmail.com with any questions or concerns that you may have.
---
Click here for special offer